Wednesday, July 8, 2009 by Jessica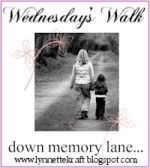 I don't remember last week, but I sure will tell you everything from when I was younger! Like songs from shows I would watch as a child, or weird things my mom used to say when I was a child, someones old old phone number, but one thing that I thought about today was Unsolved Mysteries. Watched as a child and as an adult when it was on. Not the new one
with
...whatever his name is, but the original with
Robert Stack
!
How
I remember his name, who the heck knows HAHA! I am always bad with names, but I watched Unsolved Mysteries pretty religiously when it was aired on
Lifetime
It was just the thing to do haha. So back to my memory, today the opening song danced in and out of my humming then BAM I heard it loud and clear in my head, in my voice mixed with Roberts "Please write to P.O. Box 11449 Burbank California 91510-1449" Now who in their right mind remembers an address at the end of a broadcast and not only remembers it, but for years!?! Obviously
ME
. It's been how long since the show was on?? Also it's no
longer
write to, it's email or text or call. None of this hand written, parcel mail stuff. I wonder if that is still a valid address....humm!