Monday, June 1, 2009 by Jessica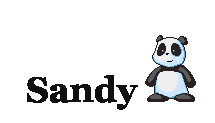 My mother-in-law will be the BIG 50 this week. Sandy is so caring, creative, generous, and just so much more. You should hear her sing, it's like morning glories....in a thunderstorm =] Words are never enough when it comes to family and those I cherish.
Sandy, when it comes to our relationship, you could say it's a bit like a stream. At first it flows unsteady over rocks, then into a shallow river, blooming flowers on it's journey, and growing with life, to it's fullest, easily slipping into a lake with the best of intentions, the most of the most!! -ok so I tried to be all gushy- Really it just boils down to, at first, you didn't like me, I stuck in there tho! And as you have said, you never would have thought that I would have been the ONE for your son. But now our relationship is strong, and.... ((again gushyness ICK)) well we just go together, or something like that HeHeHaHa! Much love!